Cinema Privato
Experiences
Cinema sotto le stelle...per due!
Questo è un cinema davvero speciale...
- perché sarà solo TUO!
- perché ti potrai godere lo spettacolo dalla Jacuzzi privata!
- perché è super romantico e sarà una serata davvero magica!
Da prenotare in aggiunta al Bagno Caldo sotto le Stelle se volete vederlo dalla Vasca, in alternativa può essere allestito anche all'interno della Yurta.

* Il servizio all'aperto è soggetto a meteo


Exclusive use of the Private Hot Tub
Experiences
Try to imagine a starry sky, the moon peeping out and a Hot Tub heated with wood all yours - an experience not to be missed.
Book the Hot Bath to use the private Jacuzzi. Let us know for whatever time you prefer, and all will be set for a relaxing bath with soft bathrobes and water at a perfect temperature.
A hot bath is wonderful also when it's cold or raining. There's one enemy though - the wind - but that's the only case in which we advise against it.
However, you have until 10 am every day to decide to book/cancel this service.
TIP: WITH DARK
Dinner in the Yurt
Experiences
Add one of our delightful Dinners.
In the privacy of your Yurt, you can enjoy delicious dishes made by a trusted Restaurant.
A tasty Tuscan menu delivered directly to your Yurt by our trusted Restaurant, with three options: Omnivore, Vegetarian and Vegan.
* EVERYDAY EXCEPTING ON WEDNESDAY FROM 1/11 TO 28/2
If you have any food intolerance or special requests, contact us so can work out together the best solution for you.
A bottle of Chianti wine is included in every dinner for 2 people.

The payment shall be made directly to the restaurant, but we will be the go-between and whatever you need, you can always count on us.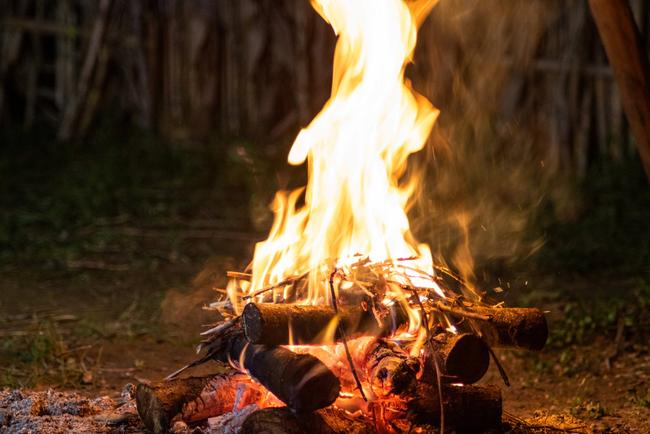 Light up your emotions by booking everything you need to fire up the private Indian Fire Bowl.Sitting on the logs all snuggled together in front of a roaring fire, you will experience some unique moments full of romanticism.The fire can also be used as a Barbecue.
Accoglienza Romantica
Experiences
Stupisci chi ti accompagna con qualche attenzione speciale da far trovare all'arrivo:
- Scritta sullo specchio secondo tue indicazioni
- Petali di Rosa sul Letto
- Una bottiglia di Vino o Prosecco
- "Ciaccione" con il nostro Olio Extravergine d'Oliva e le erbette aromatiche dell'orto..