Rapolano Terme
Not to be missed
Beautiful thermal springs with indoor and outdoor pools only 6 km from the Glamping. The hot and healing water will pamper you giving you a day of total relaxation and wellness. You can choose between two establishments, both high-quality and with great facilities: Terme Antica Querciolaia o Terme San Giovanni.
Once a week they are also open at night, until around 01:00 am.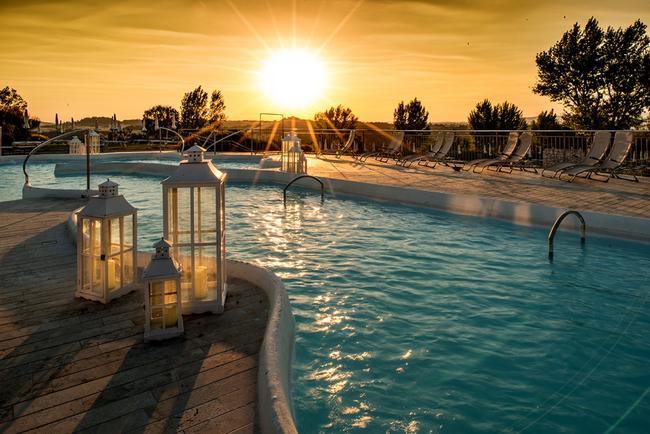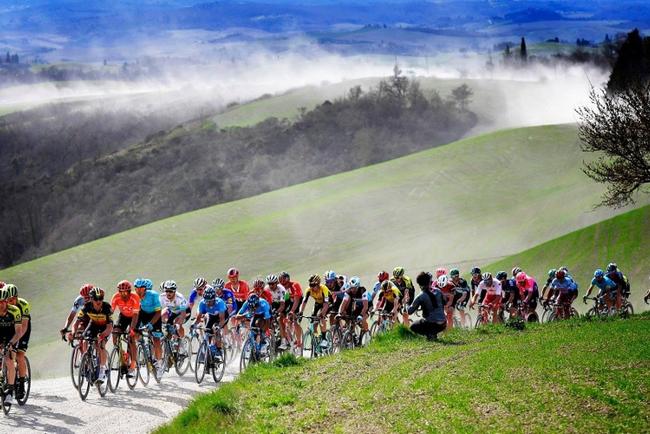 Cycling Tourism and the Eroica Route
Not to be missed
Cycling around in the Crete Senesi area, following a historical road where the greatest champions meet every year to compete, has no equal. The Strade Bianche route and the Eroica route attract annually thousands of cyclists, both professional and amateur, all joined together by the same great sporting spirit.
And we're so lucky that the Eroica route is an extension of our road.
So what are you waiting for? Book and load your bikes!
It's also possible to request bike rental during the tourist season. The service is provided by a trusted supplier.
Saltalbero Adventure Park
Not to be missed
From March to October, don't miss out on a visit here!
This Adventure Park, located in the middle of secular oaks and really close to the Glamping, offers you fun and nature with exciting courses suspended between the trees. There's also a snack point in a beautiful natural setting. If you should decide to go, ask us about the Special Agreement.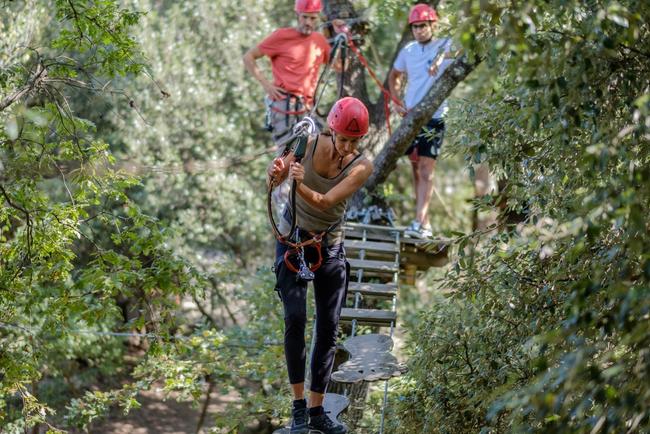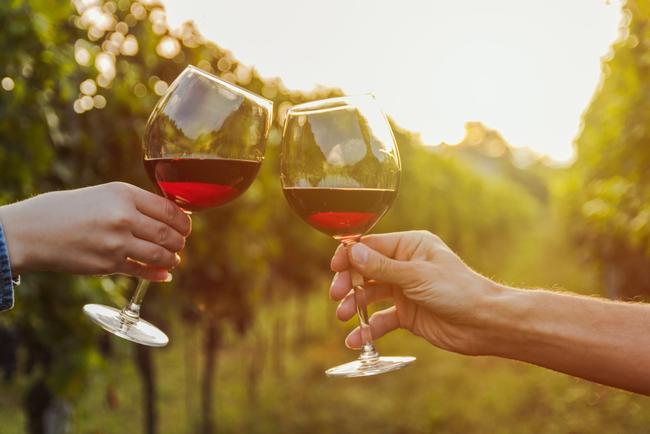 Wine Tasting
Not to be missed
Tuscany and Wine, a unique and excellent combination.
From the Chianti area to the Val d'Orcia area, you'll be spoilt for choice.
Brunello, Rosso di Montepulciano, Chianti, all outstanding wines which this rich and amazing land has given us.
Start exploring a varied and high-quality wine itinerary by visiting one of the many wine cellars in the area.
Hiking and Excursions
Not to be missed
The richness and variety of the beautiful area we're located in will allow you to discover Tuscany, on foot or by bike, by getting lost in the surrounding countryside roads.
You can go on your own or with Organized Tours.
Leaving the Glamping and turning left, after a few kilometres on foot you will find Monte Sante Marie where you can admire one of the most beautiful sunsets in Tuscany.
We highly recommend not to miss this sight!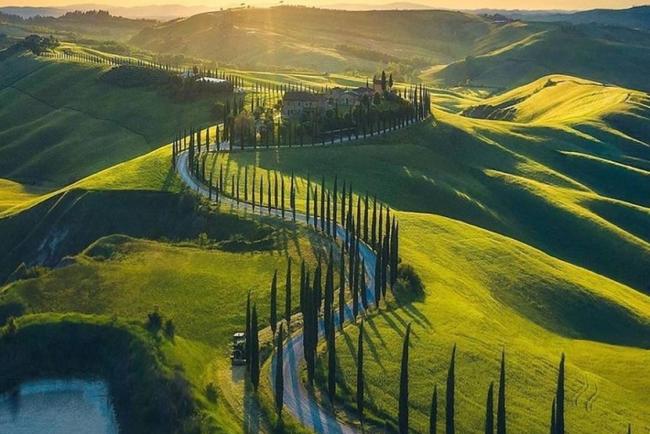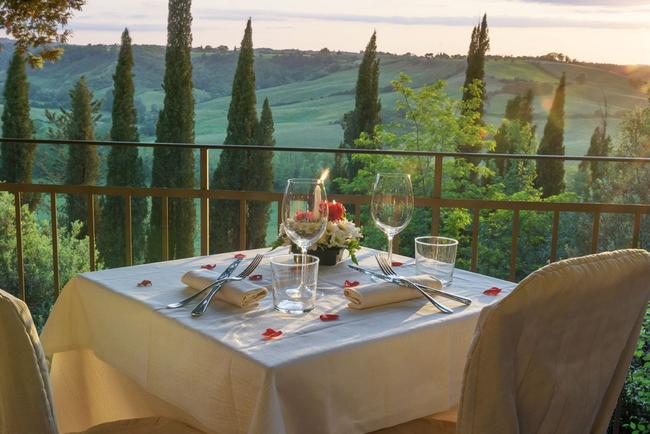 Restaurants
Not to be missed
Tuscany won't let you down not even in this case!
Embark on a journey through taste able to please any palate and match any budget.
Discover the small characteristic restaurants in the area in order to try the best dishes Tuscany has to offer.
For tips and bookings, you can count on us!
Cooking lessons
Not to be missed
Speaking of the Tuscan kitchen, Cristiana and Mamma Nora are our point of reference.
More than a simple cooking class, in our opinion it's a more like a show and we can fully recommend it.
In case you're interested, ask us how to get in touch with them - you won't get disappointed.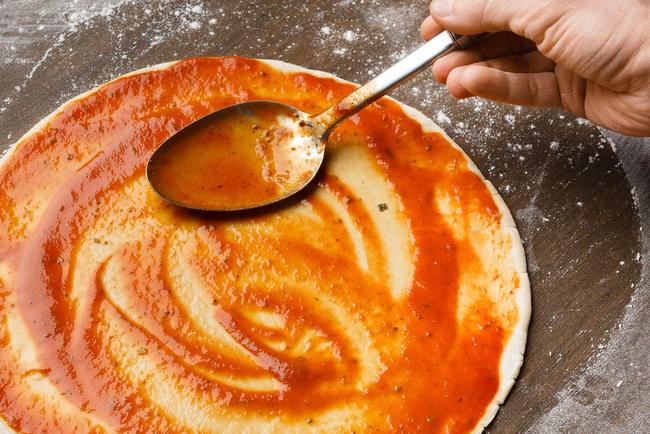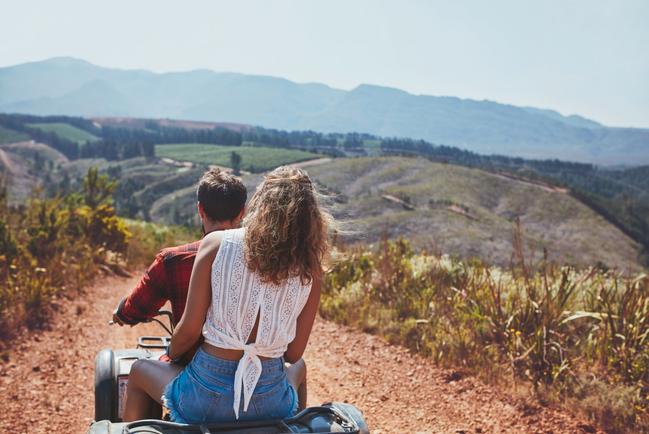 Quad Biking
Not to be missed
How about some adrenalin?
One of the best quad tours in Tuscany is right around the corner from us.
You'll get the chance to roam around in the Crete Senesi and Chianti area admiring the stunning landscapes.
And again, to get more information on how to book, just get in touch with us.
Site Transitoire and Crete Senesi
Not to be missed
It's a stone sculpture in the middle of the surreal landscape of Crete Senesi.
You wouldn't know how to distinguish the end of earth and the beginning of heaven and in each season, this spectacular show has different colours.
Few places are so exciting like this one and that's why we suggest a stop in this magic spot.