Rural Yurt & Jungle Yurt
The Yurt
Each Yurt has a different theme, each one of them is decorated in a unique and original way and with several fanciful details to discover in order to give you a new experience every time.
Thanks to the Heating/Air Conditioning system the Yurts can accommodate you during any season.
The space is divided into a big and comfortable Main Tent with the typical skylight of around 2 metres and a round Bathroom Tent with an internal access, just like in a hotel room with en suite bathroom.
42 metres all for you! Yurt -> 35 m² - Bathroom -> 7 m²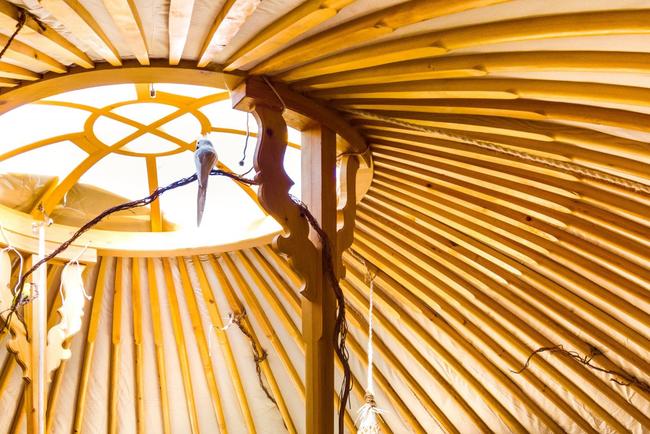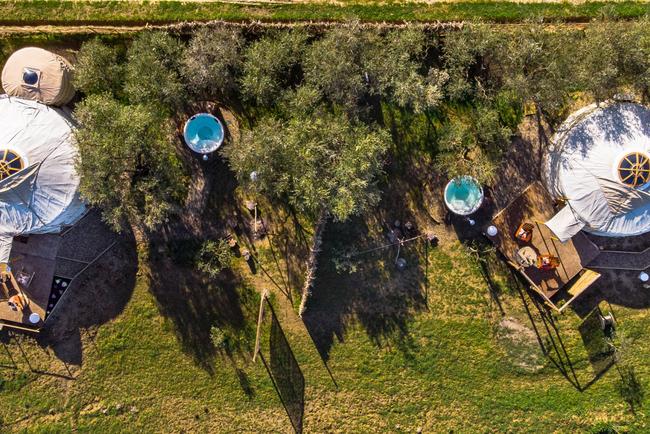 Yurt for everyone!
The Yurt
The Yurts are ideal for Couples and Friends, for Weekends and Romantic Breaks, for Original Gifts and Anniversaries, but also for long term rentals offering an unusual solution provided with every comfort to those who would like to experience everyday life in a very particular "house".